A Boutique Wealth Management Firm
McClellan Wealth Management
A financial planning and investment advisory firm specializing in long term, generational wealth management solutions.
Get to Know McClellan Wealth Management
Maximize your wealth with the help of trusted experts who can advise you on stocks, fixed-income investments, mutual funds and more.
Tax Minimization
A tax miniaturization strategy is a key component of wealth management. You need professionals who can develop a tax-sensitive financial strategy to help you control current and future tax implications.
Retirement Planning
Our team will work with you to identify lifetime capital needs. We can help with cash flow or "what if" forecasting, as well as Monte Carlo simulation and portfolio stress testing.
In our assessment of a client's estate, we will review and make recommendations regarding various types of trust and if applicable, coordinate legal counsel. 
Educational Planning
Our education planning services are an important part of the financial planning process. Tax Efficient Education Savings as well as 529 Planning are important tools that parents and grandparents can use to effectively save and plan for a child or grandchild's education.
Risk Management
It's crucial to identify any potential financial risks you could face and put a plan in place to reduce those risks. With a trusted professional by your side, you can be a step ahead with a solid financial risk management plan.
Insurance Review
One very distinct difference at McClellan Wealth Management is that we "advise" on many insurance needs, but we do not "sell" insurance products. Instead, we will work with outside insurance brokers to get quotes for the corresponding policies you need.
Philanthropic Planning
Whether you are trying to give small donations to your favorite charities, or wanting to set up something more sophisticated like a donor advised fund or foundation, we can help. Our financial planners will help you identify the best way to maximize your philanthropic donations.
Executive Benefit Planning
Employer benefits represent a significant portion of corporate executives' net worth and financial security. A comprehensive approach to financial, tax, estate and trust planning has many benefits for both the employer and employee.
Let's discuss your needs.
Can you handle another bad market? It is important to understand your personal risk tolerance so it can be properly aligned with your portfolio and financial goals. We invite you to take our free risk assessment. This 5-minute exercise assigns a number to your risk tolerance and then compares how your current portfolio corresponds to this risk tolerance.
McClellan Wealth Management in Birmingham, AL
When you know your finances are in good hands, you can focus on the things that are really important: Enjoying time with loved ones, discovering new places and passions, and looking ahead to the future. McClellan Wealth Management is here to take care of your financial assets and allow you the time, confidence, and freedom to live your life on your terms.
Helping you enjoy today while we plan for tomorrow
McClellan Wealth Management is a Birmingham, AL-based company dedicated to preserving your financial well-being and helping you plan for the future. Certified Financial Planner Josh Slocum has built his business around providing personal attention and support to every client. He keeps the firm centered on the foundational principles of integrity, competence, and diligence. Whatever season of life you're planning for, Josh offers guidance and trustworthy advice with a goal to help you protect, grow, and enjoy your financial assets.
Financial Planning, Investment, and Wealth Management Services
At McClellan Wealth Management, we understand that our client's needs and circumstances are as unique as the clients themselves. That is why we'll take the time to get to know you, your family, your goals, and your priorities. It is all about creating a wealth management plan that addresses your every need and concern. Services we offer include: 
Why Choose McClellan?
One of the most compelling reasons to choose McClellan Wealth Management over a larger firm is the personal attention you'll get here. Josh Slocum took the extensive knowledge he gained during his years with Merrill Lynch and an independent financial firm and used it to create the best of both worlds. 
McClellan offers top-tier financial services in a friendly, personable environment where clients feel heard, where lasting relationships are built, and you can trust that every service we provide is aimed at getting you the most rewarding outcome possible. 
Now all that remains is for you to discover the McClellan difference. We invite you to contact us to set up an informational meeting. We'd love to sit down with you to discuss your long-term goals and show you how we can help you achieve them.
Ready to Discuss Your Plan?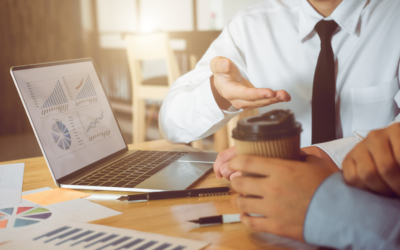 Managing your finances can be a daunting task, and with so many different financial management options available, it can be challenging to determine which one is right for you. Two common terms that are often used interchangeably are investment management and wealth...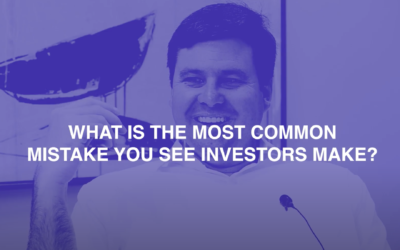 There are several common mistakes that people make when investing. McClellan Wealth Management emphasizes the importance of research, patience, and adaptability in investment management, as well as a comprehensive assessment of performance to ensure that the...